2023 Fall CE and Meeting
Thursday November 9th 6:30pm
Denver Health Hospital
See TeamSnap for location details and RSVP
Course Title: HPV Update for Pediatric Dentists
Course Objectives:
Review of Human Papilloma Virus and the subtypes
Update of the statistics of HPV related cancers
Review of current national vaccine guidelines
Describe components of a comprehensive extraoral and intraoral evaluation
List structures screened in the oropharyngeal evaluation
How to have good discussions with parents and guardians of adolescents about HPV vaccine
Speakers: Dr. Scott Hamilton, DDS and Susan Cotten BS, RDH, OMT
Scott Hamilton, DDS graduated from the University of Nebraska Medical Center with his Doctor of Dental Science degree in 1999 and completed a residency in Pediatric Dentistry. While living in Nebraska, he owned a pediatric dental practice for many years and taught as an Assistant Professor at the University of Nebraska College of Dentistry. He is past faculty at Children's Hospital Colorado and Director of Cavity Free at Three. He is current faculty at the Pediatric Dental Residency at Denver Health Hospital and heads the dental and medical integration of HPV Vaccine program.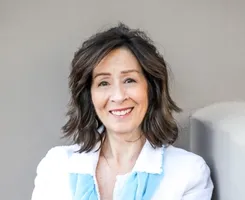 ---
CDA Annual Session 2023 June 9-11 Viewline Resort, SnowMass
Molar Incisor Hypomineralization (MIH): Addressing a Pain in the Snowmass! And Carbon Dioxide Laser Utilization: Unlocking the Full Potential
Presented by Paul Bahn, D.M.D.
Saturday, June 10, 2023, 9:00 a.m.-Noon and 1pm-4 pm
CE Credit 6 hours
AM: Course Synopsis:
Molar Incisor Hypomineralization (MIH) encompasses a wide range and array of enamel and dentin defects that create multiple challenges for the provider, especially in the younger patient population. This course will review the current understanding of the causative factors related to MIH and how to differentiate this from other anomalies. A variety of cases based on age, severity and complexity will be reviewed and discussed to help better understand treatment planning and restorative options that exist for MIH. The main focus of the course will address the first permanent molars, molar substitution and some anterior esthetic cases. A wide assortment of materials and techniques will also be discussed to help the provider better address the stubborn nature of MIH and allow for more consistent and predictable treatment outcomes.
PM: Course Synopsis:
The incorporation of a carbon dioxide laser into a dental practice is a huge steppingstone into growing a successful practice. Lingual frenectomy procedures are one of the most frequent procedures performed with a dental laser, but that is only one of many possibilities. This course will discuss lingual frenectomy procedures on various age patients, but mainly focus on other utilizations for a carbon dioxide laser. These cases will include common and less frequently encountered oral pathology lesions, post-orthodontic recontouring, orthodontic exposures and other scenarios that can be addressed with a carbon dioxide laser.
About the Speaker:
Dr. Paul Bahn is a graduate of the Temple University School of Dentistry (2006-magna cum laude) and Temple University Hospital-Episcopal Division (2008) with his pediatric dental certificate. During his second year in residency, he served as the chief resident. He is the former clinical program director and current program director for the Temple University Hospital-Northeastern Campus Pediatric Dental Resident Program. The program is one the largest pediatric dental residency programs in the U.S., consisting of 20 pediatric dental residents. The program performs over 2,200 oral conscious sedations each year. He was awarded the American Academy of Pediatric Dentistry (AAPD) Master Clinician Scholarship and is currently appointed to the AAPD's Speakers Bureau. He currently serves as an Oral Board Examiner for the American Board of Pediatric Dentistry (ABPD) and is board certified by the ABPD and the American Board of Laser Surgery (ABLS). Clinically he enjoys teaching and performing various routes of conscious sedation, advanced restorative options, techniques for hypomineralized and hypoplastic molars, and the utilization of a carbon dioxide laser in pediatric dentistry.
2023 Spring CE and Meeting
Thursday April 20th, 2023 6:30pm
Children's Hospital Colorado-Mt. Harvard Room
Dental Transitions of Children and Youth with Special Health Care Needs
Course Objectives:
Understand the goals, and elements of health care transition for improving oral health
outcomes
Understand the factors and barriers on dental transition for children with special health care
needs
Increase awareness on importance of interdisciplinary team collaboration on dental transitions
A. Hakan Tuncer, DDS, DMD, MPH, FSCD
Dr. Tuncer is currently Clinical Associate Professor and director of SHCN program at Department of
Pediatric Dentistry at CHCO, coming from Boston University where he served as the Clinical Director
of Pediatric Dentistry at Franciscan Children's. Dr. Tuncer received his DMD from the Hacettepe University
and DDS degree from University of Detroit Mercy. Dr. Tuncer completed advanced education in general
dentistry, general practice, and pediatric residencies as well as his MPH at the University of Rochester. He
is a fellow of Leadership Education in Neurodevelopmental Disabilities, Special Care Dentistry, and
International College of Dentists. Dr. Tuncer has over 15 years of experience providing clinical instruction
and supervision of dental trainees and specializesin the care and treatment of patients with special health
care needs. His clinical background also includes interdisciplinary care coordination, dental transitions of
youth with special health care needs. Dr. Tuncer currently serves as an education committee member at
the International Association for Disability and Oral Health, board member and Vice-chair at the Academy
of Dentistry for Persons with Disabilities, affiliated with Special Care Dentistry Association.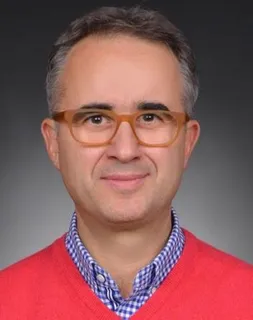 2023 CAPD Business Meeting and Luncheon at the Rocky Mountain Dental Convention
Friday January 20th, 11:30-1:30pm
Embassy Suites Downtown Denver
Guest Address by Dr. Amr Moursi, AAPD President
Please see details and RSVP via TeamSnap
Please RSVP for the Luncheon via your TeamSnap account
This will be held during the break between the two sessions of the Pediatric Specialist Lecture at RMDC. For more information about the lecture and to register for RMDC go to rmdconline.com
2023 CAPD Luncheon and Business Meeting at RMDC
Friday January 20th 11:30-1:30pm
Silverton Room 2/3
Embassy Suites By Hilton Denver Downtown
1420 Stout Street, Denver, CO
Please RSVP for the Luncheon via your TeamSnap account
For more information and registration for the Rocky Mountain Dental Convention and the Pediatric Specialist Lecture, please go to rmdconline.com
2022 Fall CE and Meeting
Course Name: When Oral Surgery and Pediatric Dentistry Unite: Pathology
Thursday October 20th 6:30pm
Location: Denver Health Hospital (Please see TeamSnap updates for details)
Course Description: This course will cover common and unique cases and discussion involving oral surgery and pediatric dental patients. The diagnosis and identification of Silent Sinus Syndrome will be presented. We will use case studies to address differential diagnoses of benign and malignant bony lesions such as osteomas, ameloblastoma, cementoblastoma and dense bony islands. Proper diagnosis and management of oral Human Papilloma Virus and Mucocoeles will also be discussed. Pediatric Dentists often need to involve Oral Surgeons for a variety of clinical situations. Collaboration with the oral surgery specialty are important for timing and best outcomes.
Speaker: Dr. Ryan Hambleton OMFS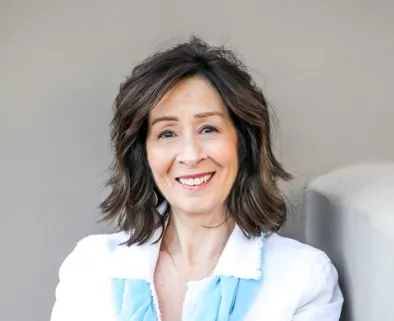 Dr. Ryan Hambleton originally from Boise, Idaho attended Brigham Young University in Provo, UT. While at BYU, he focused on the biomedical sciences with an emphasis in microbiology. He also spent three years in the Department of Cardiology at the University of Utah researching the pathogenesis of heart disease under Dr. Matthew Movsesian. He graduated Summa Cum Laude from Boston University with his degree in Dental Medicine. He then went on to complete his Oral and Maxillofacial Surgery Residency training at Washington Hospital Center in Washington, D.C.
He now owns and operates an oral surgery private practice Highlands Ranch Oral Surgery in Highlands Ranch, Colorado. He is actively engaged in staying up-to-date with the latest in dentoalveolar surgery, implantology, orthognathic surgery, trauma surgery and anesthesiology. He is certified by the American Board of Oral and Maxillofacial Surgery. He loves the outdoors and raising his son. His accessibility, kindness, energy and demeanor has made him an amazing go-to resource for pediatric patients for the Colorado pediatric dental community of providers.
Topic: When Oral Surgery and Pediatric Dentistry Unite
Please RSVP via TeamSnap or use the Contact Us link on this website for more questions.
RMDC 2022 In Person Pediatric Specialty Lecture
Course instructor:
Dr. LaRee Johnson
Friday January 21, 2022 8-11am and 1:30-4:30pm
CAPD Annual Luncheon Meeting during the break between am and pm lecture session.
Denver Convention Center
Dr. E. LaRee Johnson graduated with honors from the University of Tennessee, College of Dentistry, in 1996. She completed a 3-year pediatric dentistry residency and received a Master of Science degree at the University of North Carolina in 1999. Dr. Johnson has a Certificate in Leadership from the Kellogg Leadership Institute (Cohort V) and holds an adjunct faculty appointment at the University of North Carolina. She is a fellow of the International College of Dentists, American College of Dentists, and American Academy of Pediatric Dentistry. She has served as the president of the North Carolina Academy of Pediatric Dentistry and is the Immediate Past President of the American Board of Pediatric Dentistry. Dr. Johnson is working toward her Certificate in Spanish Proficiency at Wake Tech Community College and Certificate of Writing from UC Berkeley Extension with a projected publication of her first book in 2023.
Dr. Johnson has been in full-time private practice for nearly 23 years. She is the founder of Carolina Pediatric Dentistry, a multi-doctor, two-location practice in Raleigh, North Carolina, and speaks nationally and internationally. Professionally, Dr. Johnson foremost enjoys clinical pediatric dentistry. Her effective practice management skills are simply a byproduct of ensuring a fiscally responsive patient-centered practice model.
Being a wife and a mother of a 17-year-old, 20-year-old, yellow lab, and golden retriever brings Dr. Johnson her greatest joy. Her family's hobbies include anything outside, travel, CrossFit, and endurance sports. Dr. Johnson and her husband have completed 3 Ironman distance triathlons and the Umstead 100 Mile Endurance Run. Together they plan to complete a marathon in 50 states (45/50 done) and have competed in the CrossFit Open.
---
The Colorado Academy of Pediatric Dentistry will be hosting our fall meeting on Thursday October 21 at 6:30pm via Zoom. We will be offering a one hour live lecture at no cost to our members, followed by our fall business meeting.
Craniofacial Orthodontics – Management of Patients with Cleft Lip and Palate from Birth through Adulthood
Course instructor:
Dr. Kristen Lowe
As a craniofacial orthodontist at the Children's Hospital Colorado, Dr. Lowe supports the Cleft Lip and Palate, Craniofacial, Sleep Medicine and Orthognathic multidisciplinary teams, and she is the Director of the Craniofacial Orthodontics and Orthodontics programs. Her clinical focus is the specialized orthodontic management of patients born with craniofacial conditions, such as cleft lip and palate, hemifacial microsomia, and craniosynostosis. In conjunction with other Children's specialists, Dr. Lowe manages the needs of patients born with facial differences at multiple stages from birth through adulthood. She is a leading provider of NasoAlveolar molding (NAM) for infants born with cleft lip and palate and works with patients as young as one week old.
Dr. Lowe completed her dental degree at the University of California, Los Angeles, her orthodontics residency and Master of Science degree at Columbia University, and her fellowship in Craniofacial and Special Needs Orthodontics at NYU Langone Medical Center's Institute of Reconstructive Plastic Surgery. She is one of the few orthodontists in the country to have completed a craniofacial orthodontics fellowship accredited by the American Dental Association, and she was awarded the Craniofacial Anomalies and Special Care Training Award by the American Association of Orthodontists upon completion of her training. Dr. Lowe is board certified by the American Board of Orthodontists and practiced at the Children's Hospital of Philadelphia prior to relocating to Colorado in 2018. She maintains a private practice in Lowry and also serves on the Rocky Mountain Society of Orthodontics Board of Directors, the Diversity and Inclusion Committee for the American Cleft Palate Craniofacial Association, the AAO's Special Committee on Women's Orthodontists, and she sits on the Board for the American Association of Orthodontists Foundation.
2022 Spring CE and Business Meeting
Course instructor:
Dr. Donald Hull OMFS
Thursday April 28, 2022 6:30pm via Zoom
Topic: Pediatric Maxillofacial Trauma
(Check TeamSnap for link and more details)
CDA Annual Session 2022
Pediatric Specialist Lecture: Dr. Brian Hodgeson
June 4th, 2022 9am 3CE Credits
Topic: Lesion Sterilization and Tissue Repair